WOOLHOPE SECONDARY SCHOOL
STRIVING TOWARDS EXCELLENCE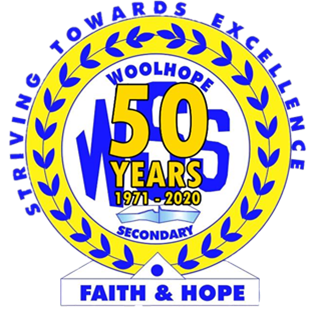 The Rotary Club of Algoa Bay
Rotary Matching Grant Project
THE ROTARY CLUB

R 112 000.00 worth of equipment was donated to Woolhope Secondary School

After just over two and a half years of hard work, the Rotary Club of Algoa Bay, handed over equipment and teaching aids to the value of R 112 000,00 to Woolhope Secondary School. All the equipment are educational teaching aids that will improve the quality of teaching and learning in the classroom.They included computers,library books,a weather station,science equipment for biology and physics,stoves,fridges etc.

At a function held at Woolhope on the 20th August 2013,the Rotary Club officials handed over this extremely valuable teaching resources,which we are eternally grateful for. A very big THANK YOU to Vernon Naidoo, Malcolm Andrew and Trevor Long.The Rotary Algoa Bay Club officials who ensured that we were chosen and received this matching grant of R 112 000.00. According to Mr Long, it is made of overseas qint contributions from their local club, a rotary club in Chicago and the Rotary Foundation.

Using this site means you accept its
terms
| Copyright © 2023 Woolhope Secondary School, Port Elizabeth, South Africa.
| website by