WOOLHOPE SECONDARY SCHOOL
STRIVING TOWARDS EXCELLENCE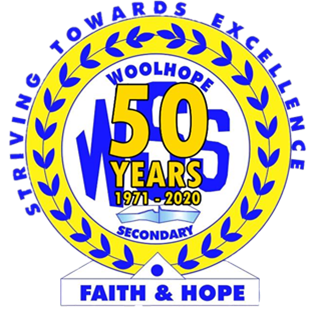 2022 : SCHOOL FEES POLICY
______________________________________________________________________________________________________


PROPOSALS TO BE ADOPTED BY THE MEETING OF PARENTS

The Normal school fees per learner for year 2022 will be R2200.00 per annum.The School Governing Council must grant exemptions to certain categories of parents and as provided in terms of the South African Schools Act of 1996, as read with Government Notice 29311of 2006, and with reference to the National Norms and Standards for School funding determined in terms of the act, as per EXEMPTION POLICY 2016.

WOOLHOPE SECONDARY SCHOOL GOVERNING BODY
FINANCIAL POLICY DOCUMENT : SCHOOL FEES 2022


FULL SCHOOL FEES for year 2022 have been established at R2200.00 per learner per annum.
A Minimum NON-REFUNDABLE payment of R1000.00.00 deposit is payable for administration purposes to all parents/guardians.Volunteerism: all parents/guardians who still cannot pay school fees for whatever reason (unemployed, pensioners etc.) must indicate their willingness to perform volunteer work for the school eg. Serving relief etc.
(a) All school fees must be paid up before 30 April of the current year.
(b) A 5% discount will be granted to the learner if school fees are paid in full by
end of February
(c) In addition, special subjects : All CAT learners to pay R200.00 per learner per year
(d) Textbook usage fee – Damages/Lost fee to be paid

Re-registration of returning learners will take place in October onwards of the previous year applied for.
Re-registration of all other learners will also take place in the previous year applied for usually till the end of the
4th quarter, unless exceptional circumstances apply.

If all school fees are not paid up within 120 days, then defaulting parents/guardian will be handed over to the debt-collecting agency, to ensure that outstanding fees are paid. All commission and collecting fees will be for the account of the parents/guardian.
Other cases of discount fees: Learners who obtain EP/National Colours in sport/art/drama/culture/etc. in the current year will be entitle to 50% discount in school fees ie. 50% of R2200.00 = R1100.00 p.a.
Parent Governors of the SGB will also qualify for 50% discount of school fees.
For those parents/guardians who do not qualify for exemption/partial exemption:-
( i ) Fees payable for the first learner will be 100% of the school fees ie. R2200.00 per
learner per annum.
( ii ) Fees payable for the second learner will be 90% of the school fees ie. R1980.00
per learner per annum.
( iii) Fees payable for the third learner and more will be 80% of the school fees ie.
R1760.00 per learner per annum
Deadline for all exemption categories will be at the end of March of the academic year applied for.

banking details
Electronic Transfer
| | |
| --- | --- |
| BANK ACCOUNT NAME: | WOOLHOPE SECONDARY SCHOOL |
| BANK ACCOUNT NUMBER: | 1212264541 |
| BANK: | NEDBANK |
| BRANCH CODE: | 123317 |
| REFRENCE: | LEARNER NAME & SURNAME & GRADE |
PLEASE FORWARD PROOF OF PAYMENT TO:
ATTENTION MRS T AYOOB
FAX : 041 457 3011
FAX TO EAMIL: 086 613 8250
FOR MORE INFO REGARDING SCHOOL FEES CONTACT THE SCHOOL:
- 041 457 1122
- woolhopedll@telkomsa.net
- tayoob@telkomsa.net


Using this site means you accept its
terms
| Copyright © 2023 Woolhope Secondary School, Port Elizabeth, South Africa.
| website by