WOOLHOPE SECONDARY SCHOOL
STRIVING TOWARDS EXCELLENCE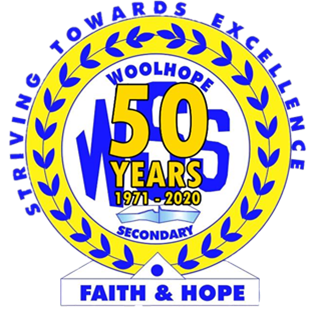 Grade 8 online applications - CLOSED
2021
Grade 8 2021 Online Applications are now live!!.
Instructions on how to apply
-You need to have a valid email address.
- Documents that are being uploaded must be PDF or JPEG. Other formats will be invalid.

PLEASE TAKE NOTE:
You can only apply once.
The following documents must be uploaded

-Copy of Birth Certificate
-Both parents IDs
-Guardians ID (if applicable)
-Copy of the most recent utilities (Lights/ Water/Rates) account as proof of residential address.
-Latest Payslip or one month bank statement (Not older than 3 Months)
-Latest Report ( Grade 6 Final Report or Grade 7 March)
-If either parent is self – employed, please supply company registration documents or VAT registration documents.
-Confirmation letter of SASSA (if receiving grant)
-An Affidavit (The Affidavit needs to state who will take responsibility for the school fees.
An Affidavit must be completed at a police station or lawyer.)
Using this site means you accept its
terms
| Copyright © 2020 Woolhope Secondary School, Port Elizabeth, South Africa.
| website by